SALE NOW ON
DISCOUNTS ON UNITS AND APPLIANCES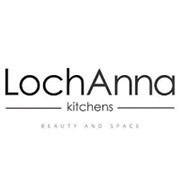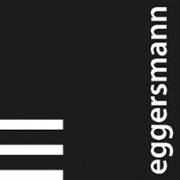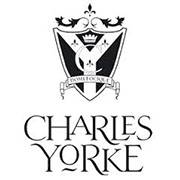 If you're looking for a bespoke kitchen that has the WOW factor, then Junction 2 have a range of Designer Kitchens in-store to suit any requirements.
Trading for over 30 years, we've mastered the design skills and gained the experience needed to create the perfect kitchen for a vast array of clients - both for homes and for businesses.
From our extensive showroom, you can see designs from a number of leading Kitchen Brands, including contemporary and Traditional Kitchen Furniture.
Modern Designer Kitchens
If you're a homeowner with a taste for the finer things in life, you know that the kitchen is the heart of your home. But why settle for an ordinary kitchen when you can have a modern luxury contemporary kitchen that will truly take your breath away?

Click to explore the latest trends in modern kitchen design and we can show you how to create a space that is not only functional but also exudes style and sophistication. From sleek minimalist designs to high-end appliances and luxurious finishes, we'll give you all the inspiration you need to transform your kitchen into a true masterpiece.

So get ready to unleash your inner chef and indulge in the ultimate culinary experience with a modern luxury contemporary kitchen.
Traditional kitchens
If you appreciate timeless elegance and classic design, then a traditional kitchen may be the perfect choice for you. With its warm and inviting atmosphere, traditional kitchens are known for their attention to detail and craftsmanship.
Explore some rustic kitchen ideas and classic designs that can transform your space into a traditional oasis. From traditional oak cabinets to charming farmhouse sinks, we'll explore the key elements of traditional kitchen design that will help you create a stunning and functional space.
Whether you're starting from scratch or looking to update your existing kitchen, click here for inspiration and tips to achieve the traditional kitchen of your dreams. So let's dive in and discover the beauty of traditional kitchens!
Kitchen Brands We Work With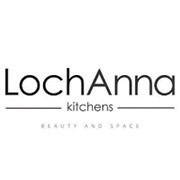 We have been designing LochAnna Kitchens now for over 20 years now, we offer 179 beautiful finishes.
These Kitchens boast a perfect blend of quality materials, design features with the latest innovative storage solutions.
A leading family owned bespoke German kitchen manufacturer. KH System Möbel specialise in providing quality independent kitchen specialists with the very best of quality made kitchens.

Each Kitchen is completely bespoke in terms of dimensions and colours, making them highly individual whilst still being great value for money.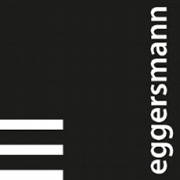 German luxury kitchen design isn't just about efficiency. You'll see from looking at the range of Eggersmann kitchens, as there are some stunning kitchens to choose from. When it comes to efficiency, though, they're just as good, if not better than you'd expect. Our choice to carry a range of Eggersmann kitchens to offer to our clients was an easy one.
For 55 years Rational have provided excellent kitchens to their customers.
With a focus on combining unique design, pristine craftsmanship and busy living, the German brand's high standards have paid dividends, and now they're widely acknowledged as one of leading manufacturers in the global kitchen market.
Appliances & Anciliary Brands











Looking for worktops to compliment an existing kitchen, we can provide these also, quality Granite worktops designed to enhance your Kitchen space.
We know that you want to make the most of your space, so our bespoke kitchen designers are happy to come and see you and your interiors to get a feel for your home and your desires, before we go away and create a stunning Kitchen for the true heart of your home. It's not only bespoke kitchens in Birmingham we offer.

with our 3D design service thrown in you can walk away with a visual design before committing to any project with us.
If you live in the surrounding area or throughout the UK, we're happy to come and visit you to discuss your kitchen requirements. Design, fitting and great customer service for your bespoke kitchen.
We have many years of experience in kitchen fitting and our fitters always treat customers' homes with care, clearing up any mess we make and fitting at a time to suit you.
Kitchen islands are a popular feature in designer kitchens. They provide ample space for food prep, as well as a central place to spend time in the home. A kitchen island design merges function and elegance using simplicity and high-class design elements.
It can also be used as a casual dining space by adding kitchen or bar stools. The addition of a sprawling kitchen island with delicate antique-style wooden legs can blend well with traditional homes while modern designs prefer open-space plans with clean and natural-looking finishes. A two-level kitchen island with seating encourages multiple types of gatherings from cooking with company to having a quick biteText