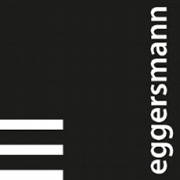 Eggersmann Design Luxury Kitchens

A kitchen is more than a space in which to prepare meals. It's a place where families come together, where discussions are had about the day gone by. It's a place where you entertain, where you laugh, and where you create memories.
Eggersmann understands how important this space is in a home. It's why they have for over 100 years put all of their focus and passion into striving for kitchen perfection. This perfectionism is in their DNA, something which you will see in each and every one of their kitchen designs.
It's one of the many reasons why we are proud to be a supplier of such an exquisite brand.
---
VENEER LAMELLAR STRUCTURE
VENEER LAMELLAR STRUCTURE
VENEER LAMELLAR STRUCTURE
VENEER LAMELLAR STRUCTURE
---
Eggersmann believes that a kitchen should not only look beautiful but also be highly functional. So do we. It's about creates a place where every element works in perfect harmony. The latest designer appliances, ample storage space, and the perfect layout - all working together to make your time in the kitchen effortless.
If you've seen an Eggersmann Kitchen you like & want more information on our design consultation, call us today on 0121 543 4474 as we'd be happy to help.
Black Steel + Black Walnut
Industrial Loft
---
The Eggersmann Difference

When you choose Eggersmann products, you are choosing a company with a rich history and extensive experience in unique kitchen craftsmanship. The company has been at the forefront of kitchen design for over a century, always innovating and always evolving. Their kitchens are made from the finest materials, using the latest manufacturing techniques to ensure that they are built to last.
When it comes to quality, we only settle for the very best, which is why we use Eggersmann products at every opportunity.
---
---
---
Here's what sets Eggersmann kitchens apart:
A unique E3.0 system: There are a variety of shapes, designs, and materials available to create an individual system to reflect the individuality of your home. Choose from a rich pool of shapes, designs, and materials.
A unique surface: Eggersmann only use one material for all surfaces. By doing so, a unique look is created in the kitchen.
A functional space in which to enjoy: The functionality of a professional kitchen with Eggersmann's high-quality aesthetics and style.
In harmony with your home: Create exciting transitions between the innovative design elements of your kitchen and your living areas
Storage which is complementary: With these bespoke kitchens you'll have exclusive storage concepts that will complement the architecture of any kitchen.
A bespoke kitchen of your dreams
Kitchen Brands We Work With
---
Appliances & Anciliary Brands