Junction 2 Interiors Customer Reviews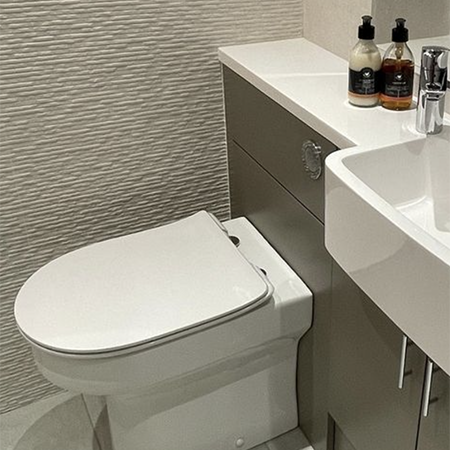 Sav

A shout out to Gurps at J2 for helping me choose bathroom fittings within my budget. He kept me informed all the way from stock availability, purchase and delivery. The range of items is phenomenal. After care service was fantastic too.. replacing a cracked caddy tray swiftly. Gurps came up with ideas and suggestions I hadn't even considered. So Thankyou Gurps. An asset to J2 most definitely.
.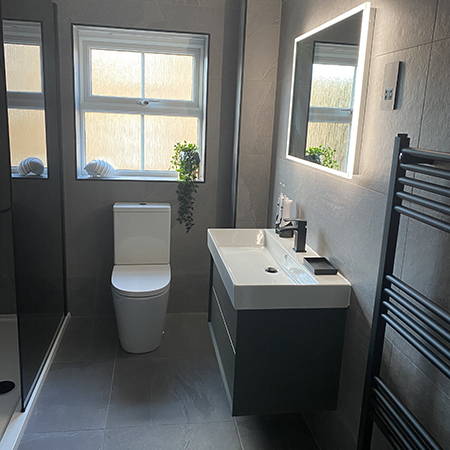 Sharon

Needed two new bathrooms, went into Junction 2 Interiors met Sim, what a charming young man. From Design to installation the whole job went smoothly. The quality and the value for money was surprising good. Definitely recommend for all bathrooms and kitchens.
.
Michael Oakes

This is the 2nd time I have dealt with Gurps at Junction 2, after being very impressed with his attention to detail on our first bathroom project 4 yrs ago. We live in Jersey and I have Gurps the dimensions of the bathroom and he came up with a design that suited us perfectly. The quality of the goods supplied was outstanding, especially the expertise that they showed and gave us as customers. The goods were shipped to jersey and my filters have done it justice. I cannot recommend Junction 2 interiors highly enough, they certainly know their stuff. Thanks again Gurps.
.

Jane Nicholls - Google Review



We recently did our bathroom and found junction 2 after trawling around all the other big DIY centres and being totally bewildered. Staff are lovely friendly and helpful, Sim did us a computer generated image of our bathroom when finished, it really helped to have the personal touch and advise on what to choose, we're very pleased to have found this place and highly recommend it for value and quality, plus the personal touch was amazing. Delivery was excellent, drivers were very careful carrying extremely heavy items into the house. 2 very happy customers !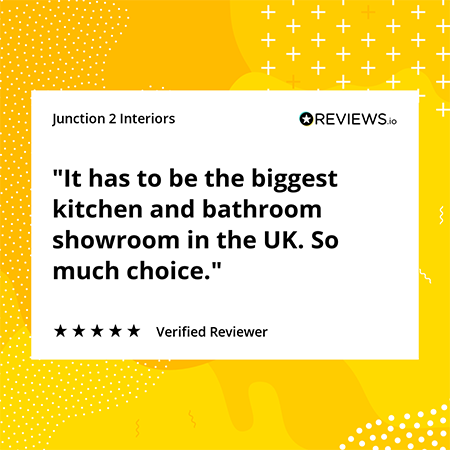 Julie Erdmann - Google Review



Wow!! Wow!! What an incredible company. This business was recommended and I am so glad I listened. Their showroom is on 2 floors. I was spoilt for choice of bathrooms. Top designers bathrooms were on display. I got quotes from other bathrooms companies and so of the quality was not that good. One company the cost of 3 bathrooms and a cloak room came to nearly £15,000. I saved so much money at Junction 2 interiors buying quality bathrooms 3 bathrooms and cloakroom with deliver £8800. I am glad I drove to Birmingham. Raj was very patient and he had an eye for details. I was given a 3 D images of the bathrooms. I was very impressed. This is a fantastic company. I would highly recommend this family run business.
Alan Sharman

The guys @junction 2 worked to our budget and gave us beyond what we thought we could achieve. Great service through out and after the delivery on a few bits that needed attention, but not down to them. Special thanks to Bill, Aaron & Gurps
.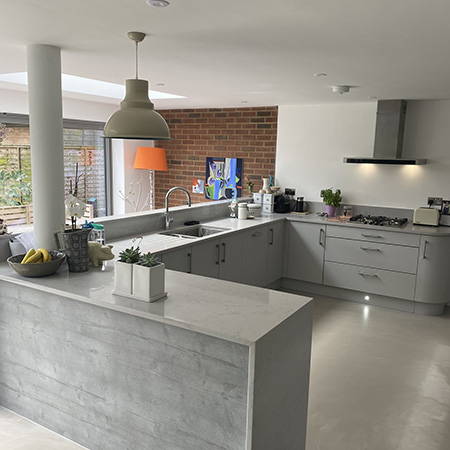 Very good experience with Aaaron. We went threw a few design iterations to get the right layout. Dimensions were key as we wanted a steel column (part of a room extension) to fit through the middle of the worktop. Great help with choosing the right kitchen supplier, worktop and white goods. A few minor problems with supplying the right parts were quickly rectified. We also ordered the kitchen just be before the first lockdown, but this hardly affected the supply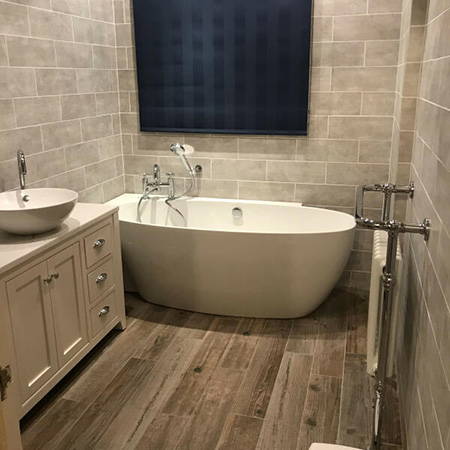 Elaine Carr


Excellent service from Junction2. Have used them now for the purchase of fittings for 2 bathrooms, and also for floor tiles. Excellent advice given when planning and ordering, and no quibbles when I've found I needed to change items due to changing plans!
.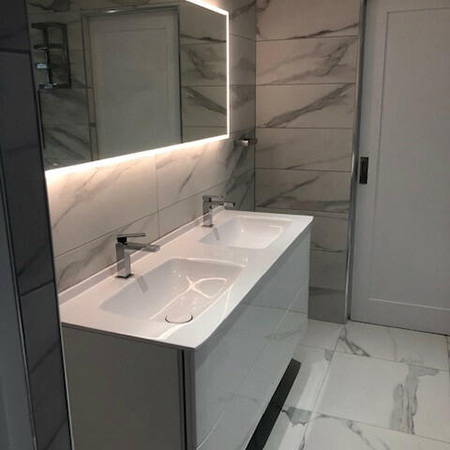 Marie

Fantastic service throughout. Visited Junction 2 showroom initially to look for inspiration for our new build. Great service from Chris - ended up purchasing all our bathroom/ensuites/lighting from here. Brilliant customer service from sale right through to delivery. Thoroughly recommend!
.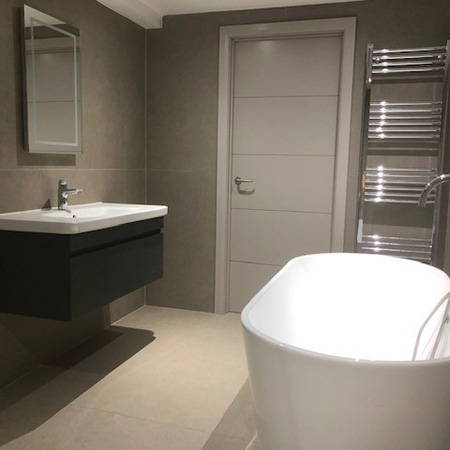 Ian


We purchased a Bathroom from Junction 2 Interiors. The products, service and after sales carte were all excellent. Would definitely recommend.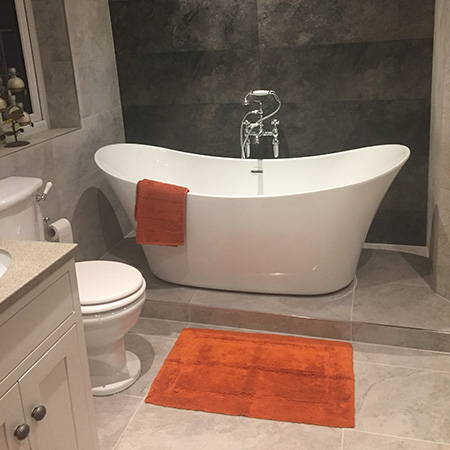 Anon.


Great prices for high quality. Their service is excellent particularly the after sales service. They were always on hand to help (thank you especially to Raj). And, so importantly, they recommended a first rate fitter, Chris Layton, whose attention to detail and wanting to get everything exactly right for us was amazing. Overall very very pleased.
.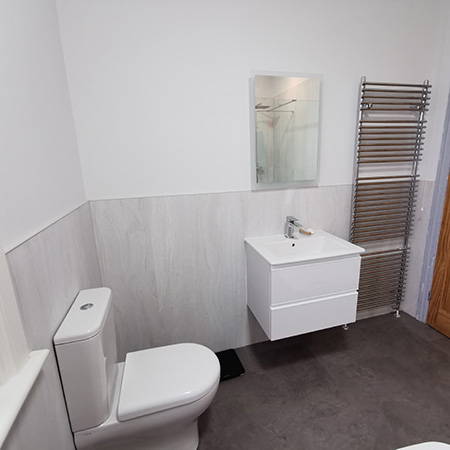 Henry M

Junction 2 were excellent. No fuss, quick to understand our requirements and recommend options. Helped us achieve budget for shower room and bath/shower room. There was no fuss with delaying delivery due to the installer delays. Chris, our contact, was quick to respond to questions.
.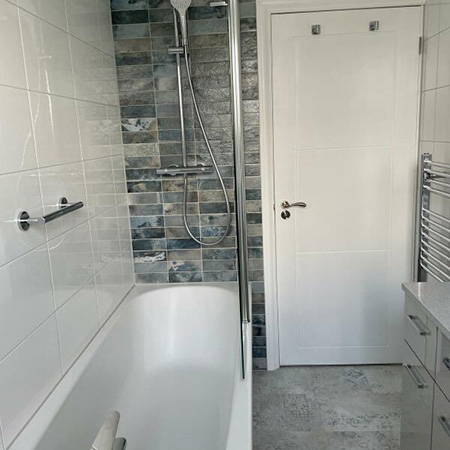 Sheila & Ron

Gurps from Junction 2 designed our bathroom and we bought our bathroom (suite, shower, furniture and fittings) from them. We are very happy with the help and advice Gurps gave us when making our choices, He kept us well informed regarding the progress of our order from the manufactures and responded promptly to queries. He liaised with our independent fitter as needed and when a couple of items were found to been damaged he arranged prompt replacement without any fuss. We are very pleased we chose Junction 2 Interiors and we're extremely pleased with the finished bathroom, for which our excellent fitter must take a great deal of credit.
.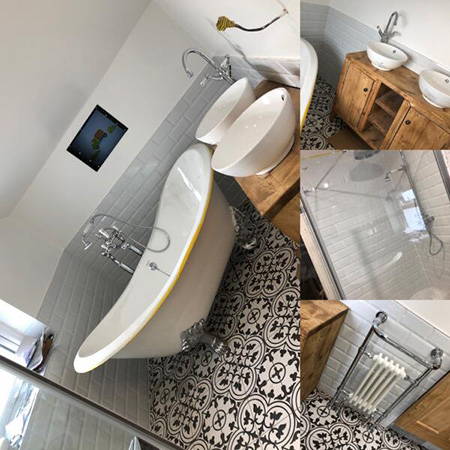 Vicky Hatfield

Never been here before, it was recommended to me!
I have to say I'm so pleased it was, the staff are friendly, approachable & funny
.