Celebrate Your Home and Create the Kitchen

You Deserve with Lochanna Kitchens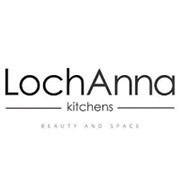 Lochanna Kitchens offers a wide range of kitchen styles to suit all budgets and tastes. Whether you're looking for a traditional, country-style kitchen or a contemporary, high-gloss kitchen, we have something for everyone.
We understand that everyone's needs are different, which is why we offer a bespoke kitchen design service. We'll work closely with you to understand your specific requirements and create a kitchen that is perfect for you and your family.
If you're looking for a kitchen specialist that can achieve quality with affordability, look no further than Lochanna Kitchens. We're here to turn your dream kitchen into a reality.
Lochanna Kitchen Specialists Achieve Quality With Affordability – There's Something for Everyone

Lochanna Kitchen Specialists Achieve Quality With Affordability – There's Something for Everyone
A quality kitchen is a celebration in the heart of your home. Every family deserves its own stylish, bespoke kitchen – and creating the kitchen for the life you lead on a realistic budget is the dream.
The kitchen is the hardest-working room in the house; it's where we gather to eat, drink, laugh, and love. This is why a bespoke kitchen from Lochanna Kitchens is the perfect investment for you and your family. By working closely with our specialist designers, we can achieve the kitchen design of your dreams within your budget.
There's nothing quite like coming home to a beautifully designed, well-crafted kitchen. And with Lochanna Kitchens, you can have exactly that. We use the latest techniques and materials to create stunning kitchens that are built to last.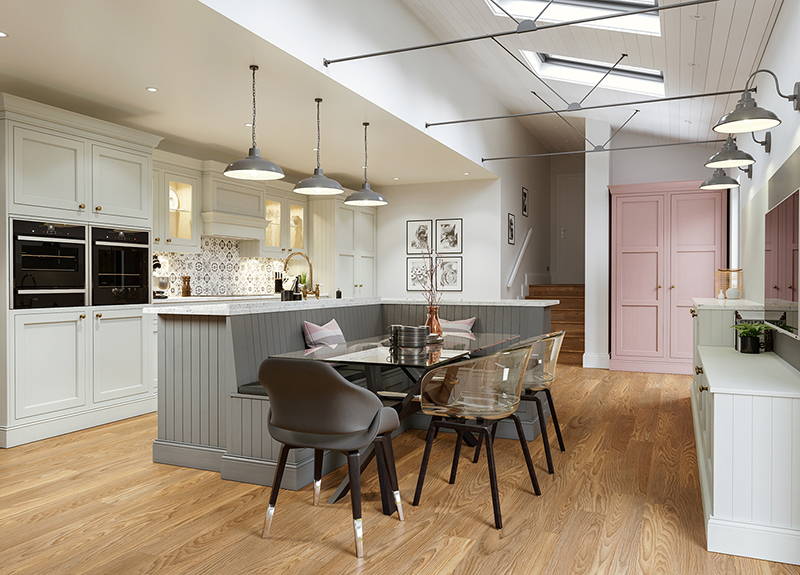 Lochanna Kitchens & Bathrooms is an award-winning kitchen brand based in the UK. They have been crafting beautiful kitchens for over 30 years.
The Durham collection is one of there most popular ranges, and it is easy to see why. The doors are made from solid timber with beautiful beading detailing, and they are available in a stunning palette of 30 finishes.
The canopy is a lovely, ornate housing for an extractor, whilst the bi-fold dresser unit brings a touch of opulence.
Our made to measure service means that we can create your dream kitchen, irrespective of the size or shape of your room.
If you are looking for a luxurious kitchen that will stand the test of time, then the Lochanna Durham collection is the perfect choice.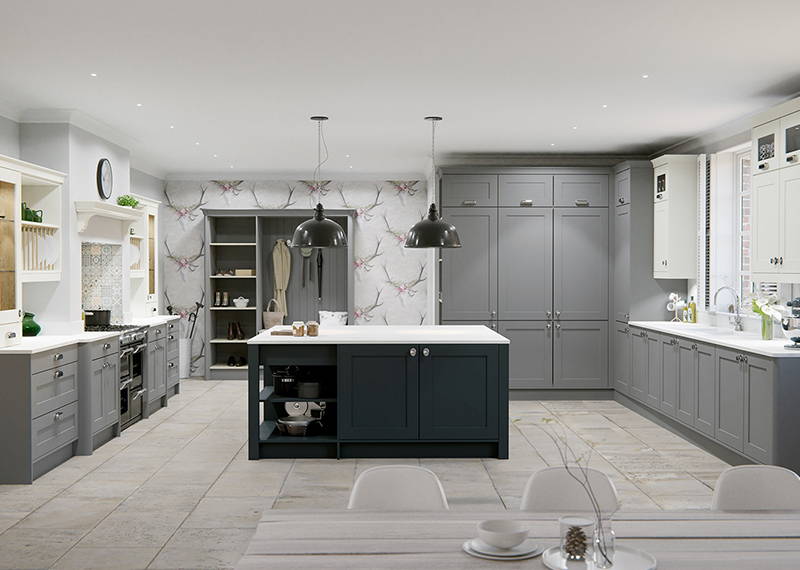 Washington Collection
Lochanna's Washington Collection is a beautiful range of traditional painted shaker kitchens, perfect for creating a luxurious and hard-wearing space in your home. The collection comes in a choice of 30 stunning colours, so you're sure to find the perfect shade to suit your taste.
The kitchens are made from high-quality materials, so they're built to last and look amazing for years to come. They're also easy to keep clean, so you can enjoy your kitchen without worrying about maintaining it.
Accessorising your kitchen with mantle shelves or wine and plate racks will give it a traditional feel, or you can opt for square end posts for a more modern look. Whichever style you choose, the Washington Collection will add a touch of luxury to your home.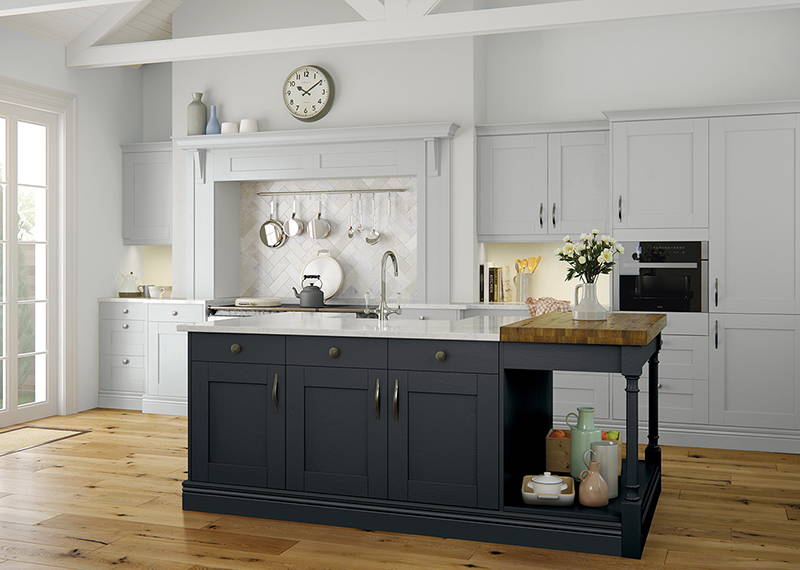 The Lochanna Clarkwell Collection is one of the most popular styles of kitchen cabinets around.
They're perfect for both classic and modern homes, and their natural woodgrain finish is absolutely stunning.
You can choose from a wide range of colors and finishes, or even have them custom-painted to match your home's décor perfectly.
No matter what your style, the Clarkwell Collection is sure to have something that you'll love.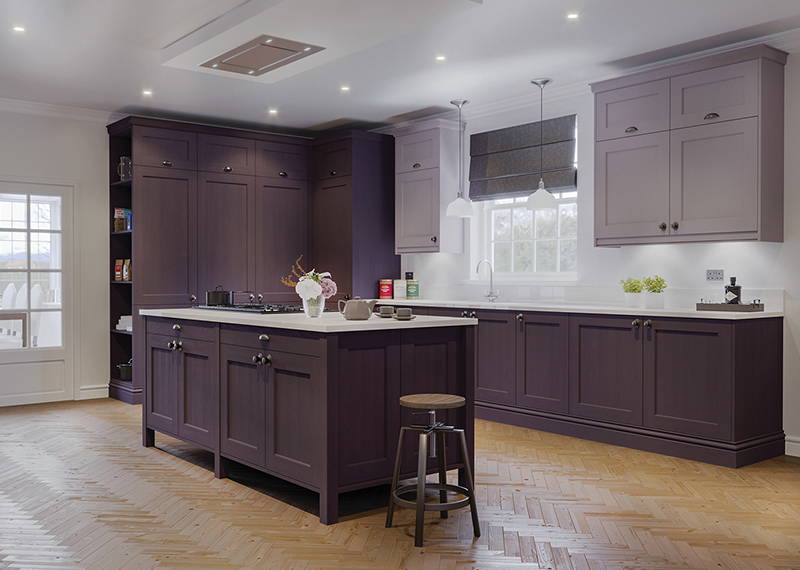 Georgian Collection
The Lochanna Georgian Collection is a beautiful line of solid timber shaker cabinets with a subtle beading detail.
These cabinets are available in a choice of solid oak or 30 painted finishes, making them perfect for any kitchen design.
The Georgian Collection is also unique in that it offers a colour matching service, allowing you to design your kitchen in any shade you desire.
With our extensive choice of handles in lots of styles and finishes, your kitchen will be truly unique.
Choosing a kitchen can be a daunting task. With so many options on the market, it's difficult to know where to start. If you're looking for a kitchen that is both stylish and practical, then the Lochanna Grained Collection is the perfect choice.
The Grained Collection features eight beautiful earth tone colours, each of which is designed to work in harmony with the others. This means you can mix and match colours across your kitchen units to create a unique look that reflects your own personal style. The natural colour palette is also designed to be easy on the eye, so you won't have to worry about your kitchen becoming too busy or cluttered.
The collection also features curved end posts, which add a touch of luxury to any kitchen design. Alternatively, you can opt for bi-fold units and contemporary handles to achieve a more modern finish. Whichever option you choose, you can be sure that your kitchen will be both stylish and practical.
Euro Collection
Lochanna Kitchens is proud to present the Euro Collection - a stunning line of modern kitchen appliances that is both stylish and unassuming.
The Euro Collection features a choice of four clean modern colours in both matt and gloss finishes, making it easy to coordinate with any kitchen design. Plus, with a clean and practical design, the Euro Collection is contemporary and easy to live with.
For added personalization, mix and match shades, add your choice of worktops and splashbacks, and build the kitchen of your dreams. So whether you're looking for a sleek and modern kitchen or a more traditional space, the Euro Collection has everything you need.
Italian styling at its very best

When you want the best of the best in terms of Italian styling, the Lochanna Mala Collection is the perfect set to consider. You'll find that the collection offers a robust finish that is available in either an ultra high gloss or a matt finish. You can choose from 14 contemporary tones to get the perfect look for your home.
The latest colours in the collection create a crisp appearance. You can also find curved units and designer accessories that allow you to have a lavish design. If you want to create a stunning contrasting look, you can pair the Lochanna Mala Collection with Solutions shelving.
You'll be blown away by the beauty and craftsmanship of the Lochanna Mala Collection. When you want the best of the best for your home, this is the perfect option to consider.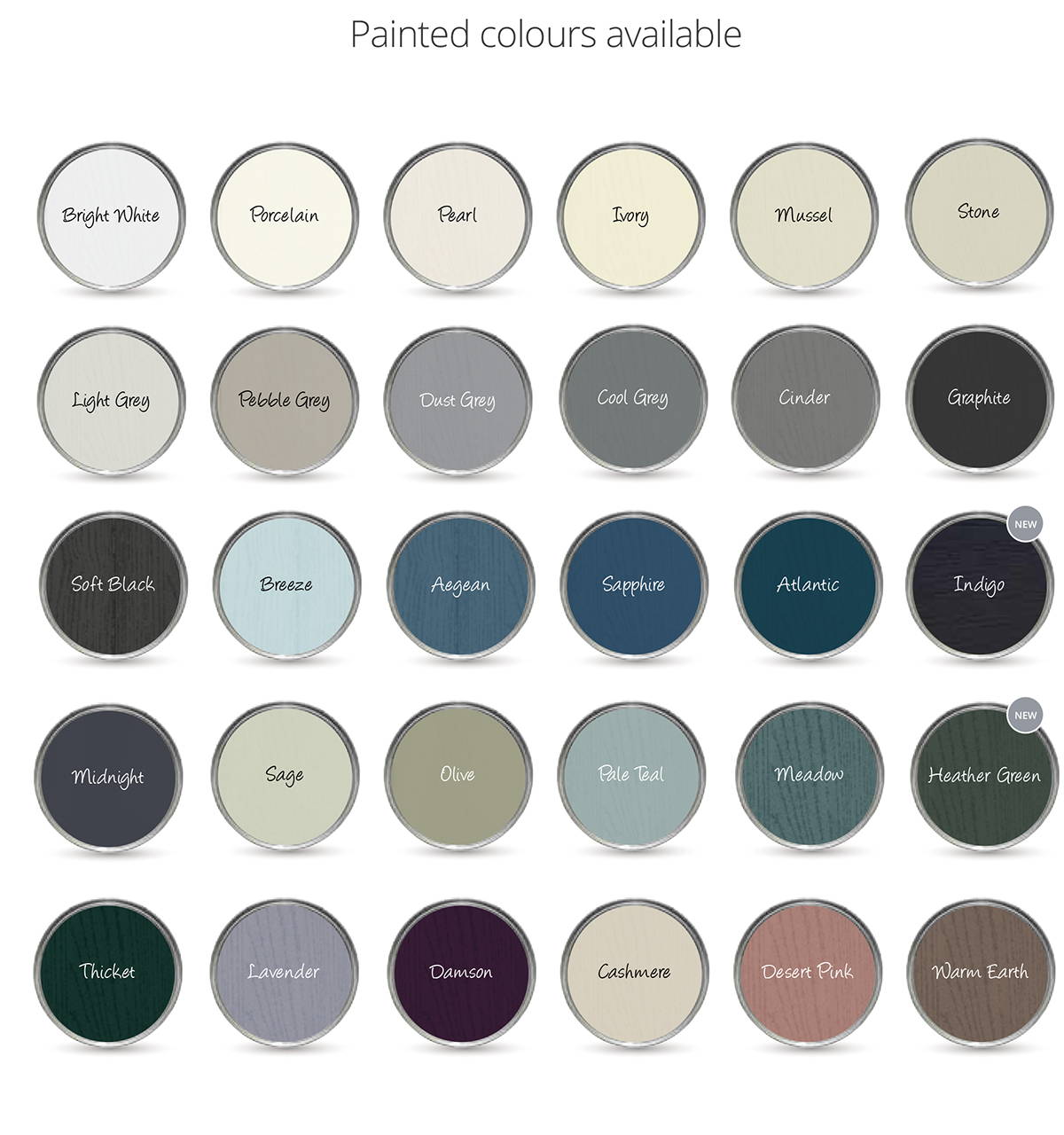 Door Finishes
Colour matches with a selection of 31 finishes, OR Customise using
the colour match service.
---
Life Happens in the Kitchen
What do you see when you dream of your perfect kitchen?
Do you yearn for the comfort of traditional natural woodgrains? Or long for the enticing Italian elegance of LochAnna's Mala Collection? Perhaps you crave the classic simplicity of the Opaca selections? Or maybe you're drawn to a sumptuous dining and entertaining experience, with the contemporary styles of the Faversham and Profile Collections?
LochAnna Kitchens offer all this and much more. Imagine a kitchen with all the essentials as well as all the luxuries you've always longed for.
We can help you achieve the perfect, personalised kitchen. Choose from a range of excellence and together we can custom-build the kitchen you need, tailored to your own unique tastes.
The Lochanna Kitchen Difference
With over 30 years of expertise in kitchen installation, Junction2Interiors are delighted to be LochAnna Kitchen stockists, proudly showcasing Lochanna Kitchen's quality craftsmanship and luxurious styles.
LochAnna Kitchens offer 179 dazzling designs to suit every taste. Built in Great Britain, with a range for every budget, LochAnna have something for everyone - without breaking the bank.
And with more than 100 years of combined industry experience, LochAnna are so sure of their consistent, reliable standards that they offer a 10-year manufacturer's guarantee.
Not only that, LochAnna kitchens care about the environment, which is why they recycle and reuse the majority of their packaging and wood, and ensure their products come from carefully managed sources to high environmental standards.
A Harmony of Function and Beauty
LochAnna blends bespoke storage solutions and premium designs and materials with clever cohesive use of space, in an ideal harmony of formal and informal living.
Modern kitchens use engaging concepts to make inviting spaces. The best designs capitalise on available space with clever ideas which include breakfast bars and insightful hybrid storage solutions.
LochAnna Kitchens work with industry experts to offer:
Worktops in a wide range of colours, manufactured for durability

Contemporary lighting solutions to create the ambience and illumination you desire

Innovative sinks and taps

Integrated, ingenious storage solutions, accessories and bins

A wide range of handles to suit every taste

Energy efficient appliances including dishwashers, refrigerators, ovens, ranges and hobs from trusted manufacturer

s
Kitchen Brands We Work With
---